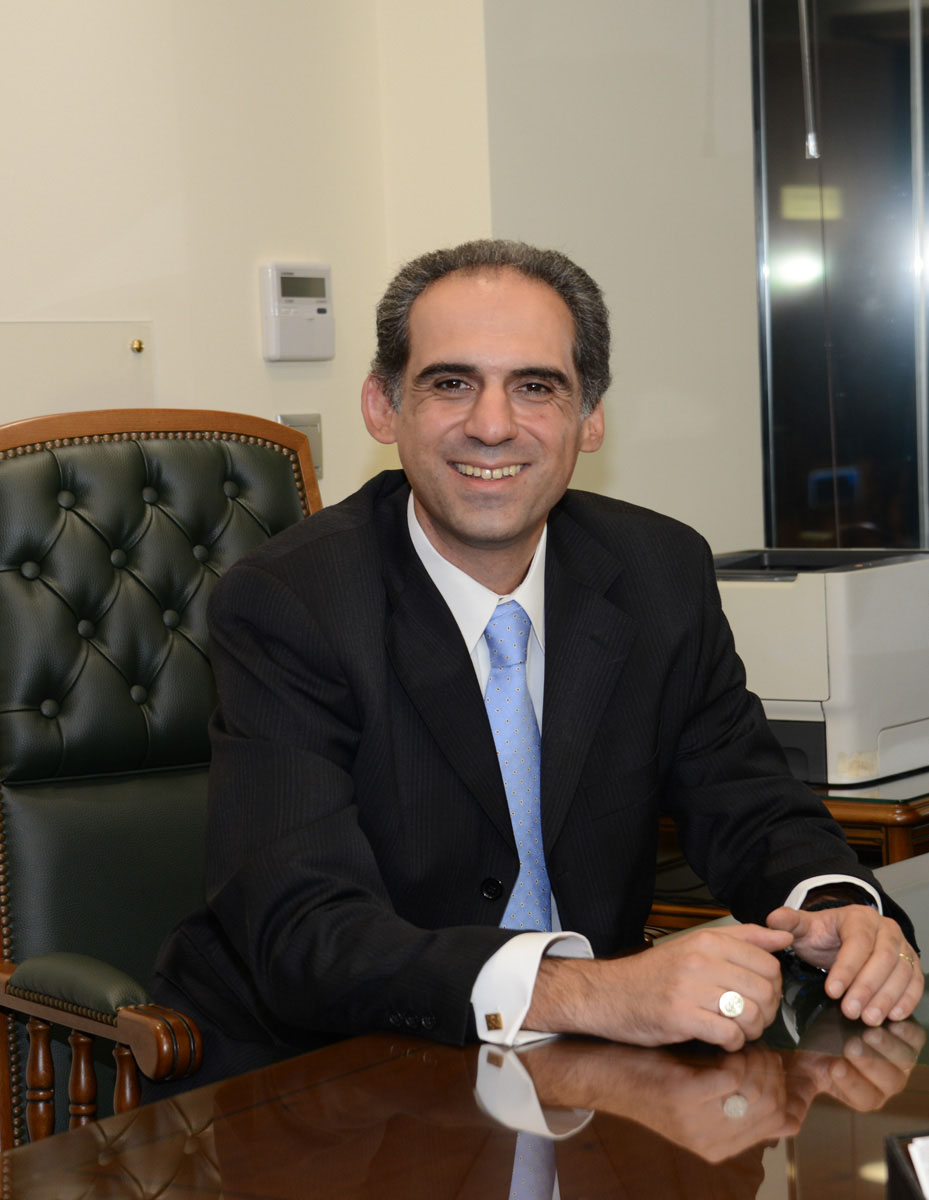 Mr. Ioannis Mandalis is a Managing Partner and Vice President of the Board of Directors of DIOIKEIN – EPIXEIREIN SA.
He has more than 20 years of professional experience in providing accounting, tax and consulting services to businesses and individuals, covering a variety of tax and financial issues, specializing in corporate, income and real estate taxation, VAT and withholding taxes, in matters of administration and management of human resources, payroll, labor relations and social security.
He was born in Athens in 1973. Basic principles of his life, which he tries to apply every day, are:
Right and Proper
All in good measure
"Timendi causa est nescire" (The cause of fear is ignorance).
He started his professional career in 1993 in a well-known accounting – tax office of Piraeus. In 1996 he opened his own accounting office in Pal. Faliro. In 1997 the headquarters of the accounting office was transferred to a privately owned office in the centre of Athens. At the end of the same year, responding to the needs of a large number of applicants, its activities extend to the field of insurance and financial services, providing well-designed and personalized consulting and support packages of services, based on the needs and capabilities of each individual and on interpersonal relationship with the customer. The above personal treatment of each individual, always possessed by respect, discretion and sincere interest, was his basic philosophy, which he passed on to his associates and together with his specialized services, were the main reasons for his impact and good reputation of his activity in the field throughout the years.
Since 2013 he is co-founder, shareholder and Vice President of the Board of Directors of DIOIKEIN – EPIXEIREIN SA. His philosophy for DIOIKEIN – EPIXEIREIN SA is the excellent organization of the company, the high professionalism and the quality characteristics of the shareholders . He strongly appreciates that trust is gained through "RES NON VERBA" ("ACTIONS AND NOT WORDS"), but also by doing the RIGHT AND PROPER. He believes that a positive view of the challenges, highlighted by the current difficult economic situation, is an element that can make a company to show particular growth dynamics and to stand out. He is convinced that in conditions of economic crisis and the changes taking place, all professionals will be forced to face reality and consider what services or goods they offer, to whom and how. And in the end, everyone who wants to have a future in this market, under the conditions of the huge changes, has to review – adjust the habits of the past and then he will only have benefits to gain.
He has participated in numerous seminars and also has excellent experience in taxation of special fields and professions that provide services (doctors, tutoring, gambling agencies, insurance consultants, etc.), in matters of labor, real estate and even in matters of risk which now concern Greek and foreign companies, such as the inability of the Managements to control the executive arms of their companies to realize the importance of the new upcoming changes, to effectively manage serious crises, risks arising from acquisitions and extensions related to new markets, cash flow of businesses as well as other risks, including political risks.
For several years now he has been writing well-chosen articles, in electronic and traditional media, offering non-profit with his knowledge and opinions in the above cognitive subjects.
He is a member of the Athens Chamber of Commerce and Industry, the Economic Chamber of Greece and the Athens Chamber of Commerce.
At DIOIKEIN – EPIXEIREIN we believe in teamwork and cooperation between the human resources of a company. Our people are distinguished for the high level of education and training in issues related to economics, accounting, taxation and modern management.