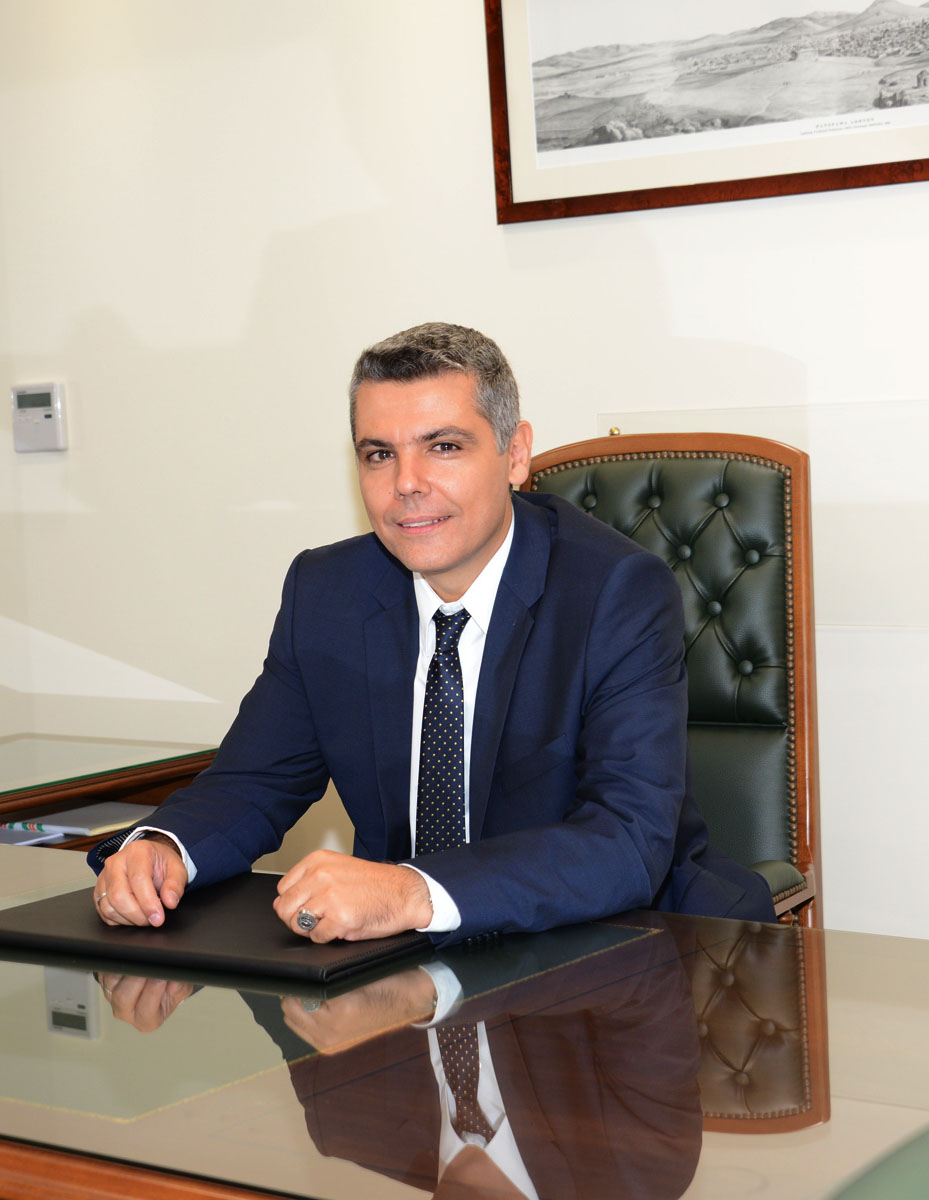 IOANNIS PANOLIASKOSHe is married to Sakellariou Vasiliki and they have two children, Christos (2009) and Xenophon (2011).
He finished High School of Mandra with honors. He speaks English. He holds a degree in Accounting from the University of West Attica (UNIWA), School of Management and Economics. He holds a Master's degree specializing in Informatics and Management.
He has completed Postgraduate Studies (Diploma – Master) "MSc Information Technology with Management and Financial Services" Paisley University – UWS (University of the West of Scotland).
He is a member of the Economic Chamber of Greece and a holder of a Class A accountant license.
Since 1998 until today, he offers his services in the fields of Accounting Science and Tax Guidance, as well as Scientific Analyzes and Tips for the correct formulation of Economic Strategy in a number of companies and business groups of all types and sizes, inside and outside Greece.
In 2002 he established his first Accounting Office in Pefki, Attica. In 2004 he founded the Mandra Accounting Center in Mandra, Attica.
Since 01/01/2013 he is co-founder, shareholder and CEO of DIOIKEIN – EPIXEIREIN SA which has branches throughout Attica (Chalandri, Psychiko, Mandra-Elefsina, Athens), and provides Accounting, Tax, Consulting and other services of high scientific level in a number of companies (about 400, with activities inside and outside Greece).
The fundamental principles that govern his course so far, and which he applies continuously in his daily life are:
Power through knowledge, lifelong learning and information
We do not wrong anyone, but in no case do we allow anyone to wrong us
The absence of control brings impunity, and impunity breeds crime
Our work is governed by ethics and transparency, with the main purpose of ensuring our "living", with dignity
«RES NON VERBA» which is also written on the mark of DIOIKEIN – EPIXEIREIN SA
OTHER CURRICULUM VITAE
He has attended numerous seminars in Accounting, Balance Sheet Analysis, Marketing, Commercial Management, Taxation of Individuals and Legal Entities, VAT, VAT, ETAK, Commercial Leases, Labor, Logistics, EBITA, Break Even Analysis, Internal Auditing, Import-Export, Mergers-Splits-Conversions of Companies, Business Sustainability, Exploitation, Business Human Resources, International Accounting & Financial Standards in preparation for obtaining a Diploma in International Financial Reporting Standards (Association of Certified Chartered Accountants UK) ACCA, Administrative Accounting – Costing, Budget in preparation for of International Accountant UK) etc.
He has collaborated many times with various distinguished professionals in the field, as well as with recognized scientists and professors. He has previously written articles in various financial journals and newspapers, in the context of the preparation of various undergraduate, graduate, postgraduate as well as seminar studies and assignments. He writes regularly in local magazines and newspapers.
He specializes in M.I.S. (Management Information Systems) reporting and Strategy Management.
He also deals with the monitoring of the tax system of other European Countries outside Greece, aiming at the development perspective of Greek Businesses and Groups outside Greek Territory for greater tax and business flexibility.
He is responsible for the financial monitoring of the projects financed by the NSRF and the ordering of expenses, provision of financial data, reports to the Ministries of Interior and Finance.
At DIOIKEIN – EPIXEIREIN we believe in teamwork and cooperation between the human resources of a company. Our people are distinguished for the high level of education and training in issues related to economics, accounting, taxation and modern management.